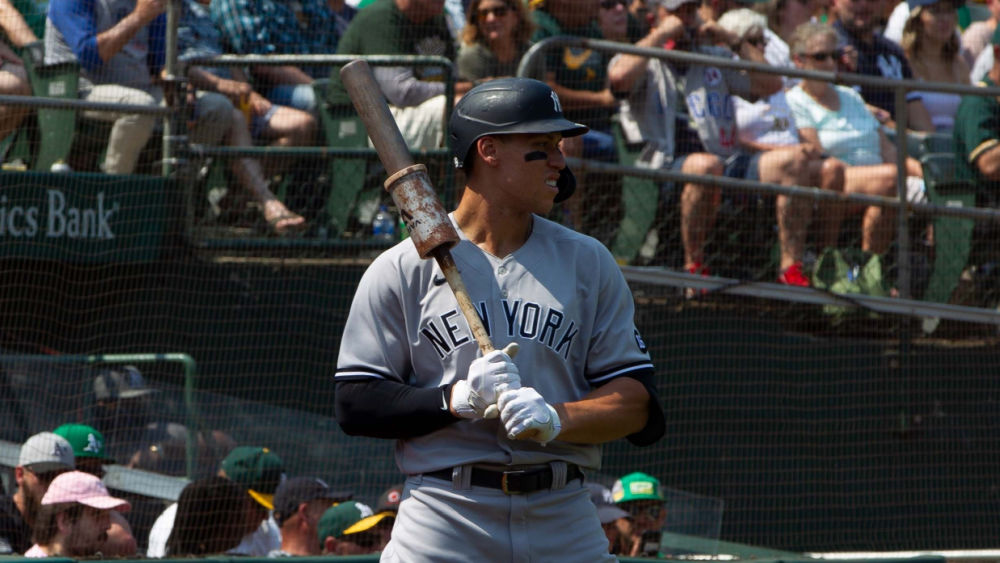 NY Yankees' Aaron Judge, who led MLB with 62 home runs in 2022, earned MLB's first home run of the 2023 season on Thursday. In the first inning on Opening Day, the reigning American League MVP saw a 93 mph sinker from San Francisco Giants ace Logan Webb and smashed it some 422 feet over the Yankee Stadium left center field fence for his first home run of the year, and his first one as Yankees captain. The Yankees went on to defeat the Giants 5-0. Yankee pitcher Gerrit Cole also had an impressive debut on his fourth Opening Day start in pinstripes, striking out 11 Giants through six innings to set a franchise record previously held by Tim Leary in 1991 (9 strikeouts).
Before taking the field Thursday, Judge had joked about the Giants-Yankees Opening Day matchup for the first time ever, putting him up against the team that he rooted for growing up in Northern California and also pursued him in free agency. Said Judge with a smile: "I don't know who at MLB did that to me, but it's great. Logan Webb's a great pitcher, he's had a couple great years, and looking forward to many more out of him. But it's going to be a fun afternoon, that's for sure, getting a chance to play the team I watched a lot as a kid." Judge had considered joining the Giants in the offseason before signing a nine-year, $360 million deal to remain with the Yankees. Said Judge: "It was kind of a dream come true getting a chance to speak with them and get an opportunity to go there. But in the end, it just worked out for me to come back to the Yankees, and I'm happy with my decision."
Judge was voted AL MVP last season, finishing first in home runs (62) and RBIs (131) and second in batting average (.311), recording an inordinate 1.111 OPS and breaking Roger Maris' 61-year-old AL home run mark.
The Yankees will host the Giants in the second game of the series at 4:05 p.m. EDT Saturday at Yankee Stadium.
Editorial credit: Conor P. Fitzgerald / Shutterstock.com