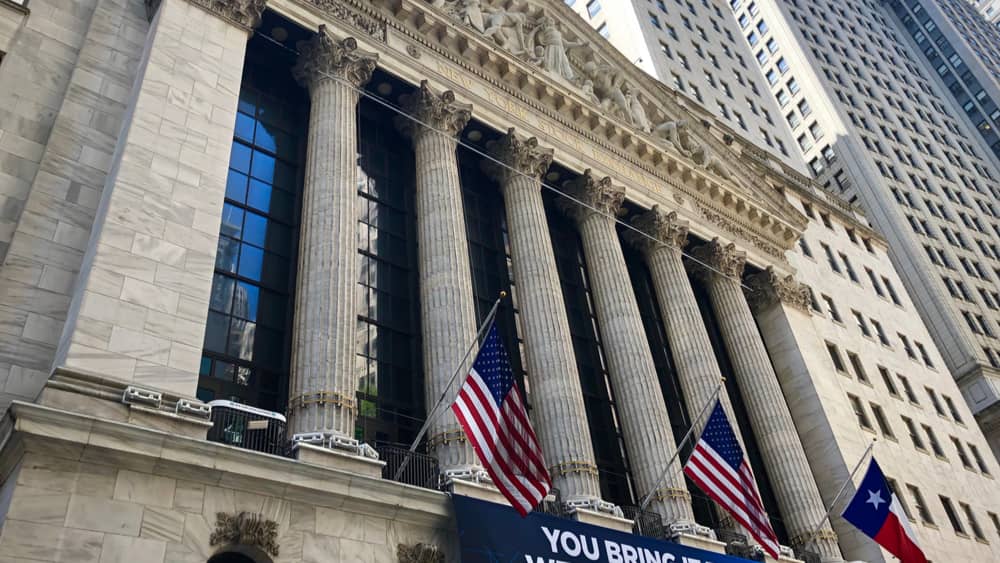 The stock market recovered from big early losses on Monday after investors jumped in before the closing bell. The Dow Jones Industrial Average swung 1,217 points and closed up 0.3% after dropping 1,000 points as investors worried over possible conflict between Russia and Ukraine, and anticipated inflation-fighting measures from the Federal Reserve.
The price of oil and bitcoin fell, and so did the yield on 10-year Treasury notes, a sign of investor concern about the economy. The decline in stock prices has come as the Fed has signaled its readiness to begin raising its benchmark short-term interest rate in 2022 to try to tame inflation, which is at its highest level in nearly four decades. By early afternoon on Monday, the selling lost momentum —  the Dow was down 598 points, or 1.8%, to 33,570 after falling more than 1,000 points earlier. The S&P 500 fell 2% to 4,310, and is now down about 10.1% from the closing high it set on Jan. 3. A close of 4,316.90 or lower will put it into a correction. The Nasdaq fell 1.8% after having been down 4.9% in the early going.
The market is waiting to hear from Federal Reserve policymakers after their latest meeting ends Wednesday. Economists have expressed concern that the Fed is already moving too late to combat high inflation, or say they worry that the Fed may act too aggressively.  Investors are also keeping an eye on the tension between Russia and the West over concerns that Moscow is planning to invade Ukraine, with NATO outlining potential troop and ship deployments.
Editorial credit: Fer Alfonso / Shutterstock.com