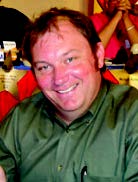 Dustin Drew On AIR Monday-Saturday 6:00 AM -10:00 AM
 He got his start in radio as an intern at the legendary KASE-FM in Austin, Texas while he was in high school.  He would intern for Tom Allen and Bob Cole in the morning before classes.  By the time he graduated, he had his first on-air shift on KVET-AM.  After Austin, Dustin spent a few years in Albuquerque, New Mexico as a news/talk talent before moving to Waco in 2005.  In 2012, he earned his Associates in Arts (Business) at McLennan Community College.  He's excited to be doing the morning show once again on Star 104.9!
Smokey Rivers On AIR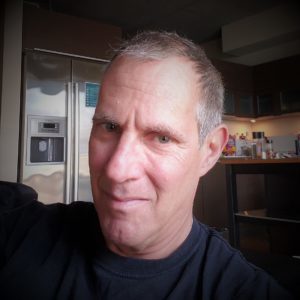 Monday – Saturday — 11:00 AM- 06:00 PM
As a young boy, Smokey was fascinated with those guys living in his father's radio. So he pried it
open looking for the people inside. He was unsuccessful at finding the people, but received a short
education from his dad about where the people lived. His dad arranged a visit to a local radio
station for him to see how radio is made. At that moment, he discovered his calling.
On his first day as a college freshman, he signed up to host a weekly show on the campus station.
In his sophomore year, he began his first paid radio gig running the weekly American Top 40 program
on a local commercial station. From there, he launched his career first as a radio personality,
then as a programmer of various radio formats at stations in Nashville, New York, St. Louis,
Washington DC, Phoenix, Seattle and San Francisco. During his time in Phoenix, he and his wife
Cindy owned and operated a successful breakfast and lunch restaurant.
"The thrill of being on-air daily is so much a part of me. I enjoy sharing the music, the short
stories about the artists and songs, and semi-useful knowledge about the things I love: Family,
friends, cooking, staying fit, and moving listeners to better outcomes."
To complement his love for radio, Smokey is an active member of Big Brothers/Big Sisters, a kitchen
hobbyist, a home DIY kind of guy and an aspiring golfer in search of a 10 handicap.