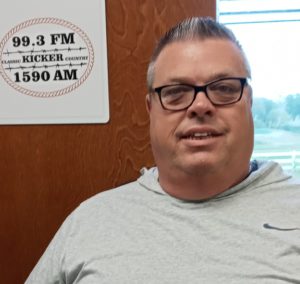 6:00 am-10:00 am  Mornings with Tom Barfield has been in the radio industry for over 39 years, Barfield has worked for radio stations all over Central Texas playing country music and broadcasting sports. Barfield has had the pleasure to mc concerts for George Strait, Garth Brooks, Clint Black, Travis Tritt, Barbara Mandrell, Lorrie Morgan, Keith Whitley and many more….Barfield is married to wife Dee Dee and they have two children, Paige a recent graduate of the University of Arkansas and step-son Colten who servers his country in the United States Air Force. Barfield enjoys going to concerts, working in his yard and spending time with his family including his grandson Jameson.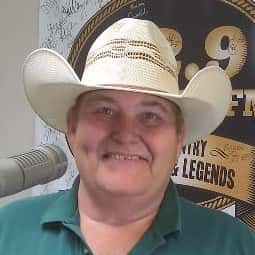 10:00 am-3:00 pm  Billy Ray was born in the little West Texas Town of El Paso.  A military brat, he grew up all over the nation, from coast to coast in the U.S., Japan, and Germany.   Billy Ray is an Army Veteran and married to his lifelong partner, Patti from Rosebud.  They enjoy all kinds of music and dancing. Billy Ray has worked in radio all over central Texas, including Copperas Cove, Gatesville, Temple, Belton, and Waco.  He won the American Eagle Award from the Country Music Association of America,  Music Director of the Year, and Station of the Year, Best Promotion of the Year.  He was the announcer of the Killeen PRCA Rodeo for over 20 Years and The JR Rodeo.  He received many Commanders Awards from Fort Hood and Operation Test Command.  Billy says, "I Love to Play Country Music enjoy meeting and talking to artist over the years like Ray Price, Jeannie Sealy, Johnny Lee, The Bellamy Brothers, David Frizzell, Jerry Jeff Walker,  Moe Bandy, George Jones and George Strait, Alan Jackson and many more.  It's a Long list of artists and a lot of memories to share remembering songs and the artists you hear."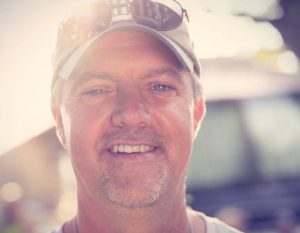 3:00 pm-7:00 pm   Nash is a 30-year radio veteran with stops in OKC, Wichita Falls, Cleburne, Corsicana, and Burleson. Nash's father instilled the LOVE of Country music at a very young age, and he knew then, what he wanted to do when he grew up.  Nash is very passionate, and knowledgeable about Country Music, having grown up listening to Stonewall Jackson, Johnny Cash, Hank Williams, Waylon, Willie & The Boys.  Throughout his career, he has compiled 7 On-Air Personality of the Year Awards, and as a Program Director, has won 3 Station of the Year awards.  He has 4 children, 3 Stepchildren, and 8 grandkids, and in his spare time, he enjoys watching TV, traveling, and hanging out with friends and family.