6:00-10:00 am Buddy In The Morning….One of my earliest memories was riding in the car with my mom in 1972.  I was too little to see out the window, but I could see treetops passing by while 55 KTSA was on the radio.  Whenever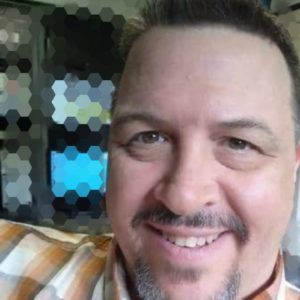 Saturday In The Park comes on, I picture those treetops in my mind.  I grew up listening to those San Antonio DJs: Bruce Hathaway, Ricci Ware, Charlie Brown and on Sunday mornings, mom would get us kids ready for church while Casey Kasem was live with this week's countdown on that white GE radio in the bathroom.  That radio eventually ended up in my bedroom where I would stay up late listening to music and Dallas Cowboy broadcasts.  I began my 27-year radio career in Lufkin, before moving to radio stations in Dallas, Llano/Marble Falls, Huntsville, and now waking you up in Waco each weekday morning!  Judy and I celebrate our 33rd year of wedded bliss this year, and we are empty-nesters, having sent four beautiful kids out to change the world!
10:00 am-3:00 pm  Steve Rixx….I am a MUSIC FREAK!  I'm a very proud single father of two fantastic children.  Outside of that,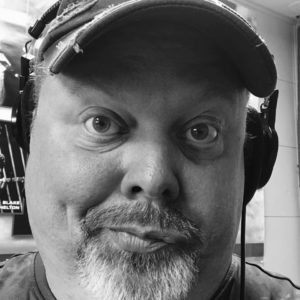 you'll find me cooking! I enjoy preparing and testing out new recipes and foods from around the world.  I take the words of Andrew Zimmern seriously, "if it looks good, eat it!"…  I'm kind of a "foodie" in training.  I've worked in radio for the past 30 years, working in Lufkin, Houston, Huntsville and now on the air in Waco!  Words of wisdom I live by: Don't take yourself too seriously. Don't sweat the small stuff. Live every day as if it's your last. Love often. Hug often-er. Never go to bed angry with someone. Don't judge people. Use your blinker! Listen to good music, support live/local/regional artists, and don't put up with any BS.
3:00 pm-7:00 pm  Tony Scott….Tony Scott is a native of Galveston Texas and has been broadcasting for over 30 years!  When he is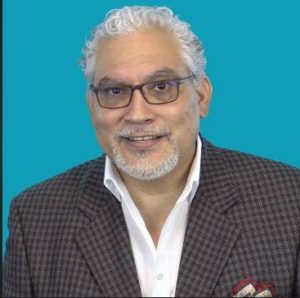 not on the radio, he loves to watch baseball, movies, and spending time with his family.  He has also taken an interest in Podcasting and even has a podcast called the Random Podcast with Tony Scott.  Tony's ability to tell stories, connect and provide a humorous outlook on life has helped him achieve several awards in broadcasting.  Tony is Waco and Central Texas' workday companion on Star 104.9!
7:00-Midnight  Craiger….I am a native of Piedmont, MO.  In 1977, while still in High School, I began working at KPWB, the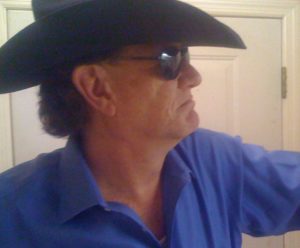 local radio station.  Music was my first love, but Radio Broadcasting became, my passion.  It's been 42 years now, since I first began my career at KPWB.  When not on-air or doing voice-over work in my studio, you'll probably find me painting, grilling or hanging out with my wife, Lori Ann.  I'm happy to be your Star 104.9 host after dark in Waco!